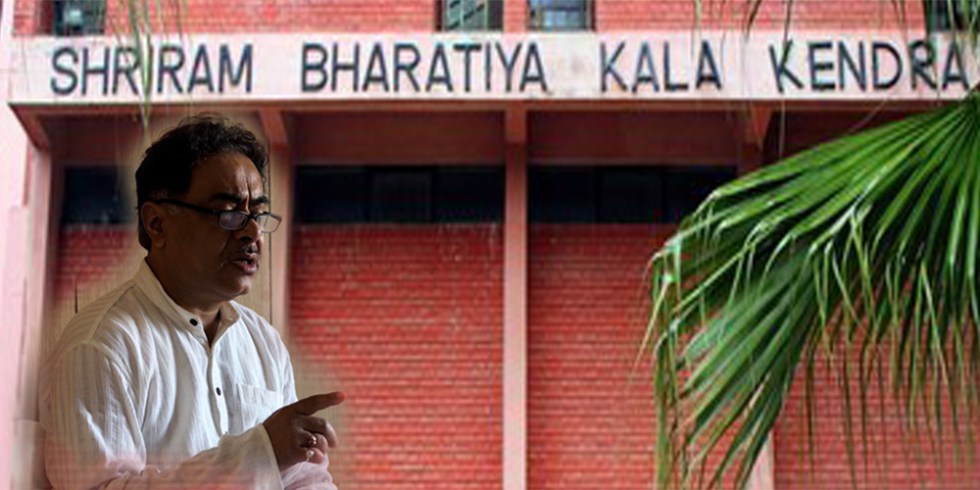 The Shriram Bhartiya Kala Kendra New  Delhi is about to select and admit a new batch of students to study vocal  Indian Classical Music with a focus on the Dhrupad with Pandit Nirmalya Dey.
The selection and admission is going to happen in the 1st week of July 2016 and the interested candidates may contact the Bhartiya Kala Kendra and submit their application on time.
To express your interest in this event you could do a like on the facebook event page below,  or message us on the same:
https://www.facebook.com/events/974330462682490
The Shriram Bhartiya Kala Kendra is a pioneer institute of music and dance in Delhi. Students from abroad who have a scholarship from ICCR, may also register themselves through ICCR in collaboration with Shriram Bhartiya Kala Kendra.
Please note that if you are interested in applying you must do so directly at the Bhartiya Kala Kendra in the first week of July 2016.
Pandit Nirmalya Dey:
Nirmalya Dey is a renowned master vocalist and teacher in the tradition of Dagarvani dhrupad. Inspired by his mother, he started his initial dhrupad training with Prof. Nimaichand Boral, who was a disciple of Ustad Nasir Moinuddin Dagar. From 1988, Nirmalya Dey learned in the true tradition of Guru-Shishya Parampara, spending extended time with another celebrated dhrupad master, Ustad Zia Fariduddin Dagar. Nirmalya continued to take advanced training and also regularly performed on the stage with Ustad until he passed away in 2013. While meticulously maintaining the traditional musical form and its nuances he imbibed from his teacher, who represented the 19th unbroken generation of dhrupad performing family, Nirmalya also evolved his own distinctive style and approach to dhrupad.
For more information on Pandit Nirmalya Dey see:
http://www.nirmalyadhrupad.org/
Dhrupad:
Dhrupad is the oldest existing form of Indian classical music. The nature of Dhrupad is spiritual – its purpose is aradhana (worship). Seeking not to entertain, but to induce deep feelings of peace and contemplation in the listener.
Its origin is linked to the recitation of Sama veda , the sacred Sanskrit text. Dhrupad probably evolved from the earlier chanting of Om , the sacred syllable which is claimed to be the source of all creation. Later, the rhythmic chanting of the Vedic scriptures evolved into singing of Chhanda and Prabandha.
One significant characteristic of Dhrupad is the emphasis on maintaining purity of the ragas and the swaras.
For more information on Dhrupad See:
http://www.nirmalyadhrupad.org/dhrupad/
For more information on the Bhartiya Kala Kendra see: